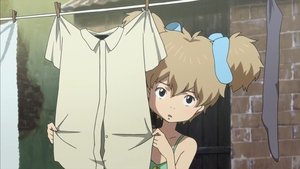 1x1 – Folge 1
Hana was constantly tortured by her wretched foster parents and their two hideous children - until a stunning escaped convict changed her life forever!
Gesehen von 1 User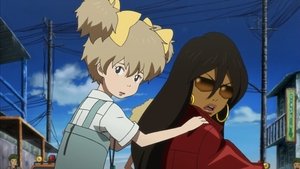 1x2 – Folge 2
Michiko tries to gain Hana's trust, but the outlaw's brash behavior - and an attempted ambush by Atsuko - does nothing to set the young girl at ease.
Gesehen von 1 User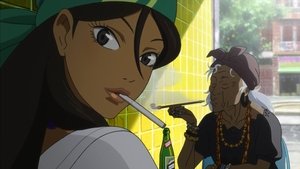 1x3 – Folge 3
Hana goes to work into a Chinese restaurant to pay for a pair of stolen shoes. Meanwhile, Michiko scours the town in search of Hiroshi.
Gesehen von 1 User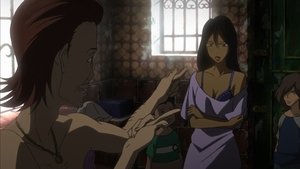 1x4 – Folge 4
Michiko delves into the seedy underworld of a scandalous nightclub in search information on Hiroshi, but she may have met her match in the form of an exotic dancer.
Gesehen von 1 User
1x5 – Folge 5
Michiko returns to her home town to track down an old friend of Hiroshi's, but the sins of her past are quick to catch up with her - and a quarrel with Hana only makes matters worse.
Gesehen von 1 User
1x6 – Folge 6
When Hana is kidnapped, Michiko must go undercover as a bullfighter to thwart an old nemesis and rescue her friend.
Gesehen von 1 User
1x7 – Folge 7
Michiko finds herself drawn to a handsome stranger, and Hana - in addition to feeling neglected - must tests her mettle in a showdown with a group of bullies.
Gesehen von 1 User
1x8 – Folge 8
Hana thinks she's found Satoshi, but Michiko's investigation reveals their target is nothing more than imposter. Unfortunately, the sadistic henchman watching their every move is the real deal.
Gesehen von 1 User
1x9 – Folge 9
Frustrated by Michiko's lifestyle, Hana ventures out on her own, where she meets a young circus performer who is hopelessly in love with an older man.
Gesehen von 1 User
1x10 – Folge 10
A battered and beaten Michiko falls into the hands of Satoshi, who plans on handing her over to Atsuko. Could Michiko's journey end before she learns the truth about Hiroshi?
Gesehen von 1 User
1x11 – Folge 11
Michiko finally tracks down Hana, but the young girl is unwilling to abandon her life with the circus. When the situation turns seedy, Michiko proves to be her only hope for escape.
Gesehen von 1 User
1x12 – Folge 12
When Michiko is stricken by a terrible fever, Hana does her best to care for her, but the high fees of a quack doctor prove to be heavy burden for the poor girl.
Gesehen von 1 User
1x13 – Folge 13
Atsuko struggles to adjust to her demotion until she meets a rebellious young girl who reminds her of Michiko - and all the times they shared together.
Gesehen von 1 User
1x14 – Folge 14
On top of a broken down motorcycle, Michiko must deal with a pair of hit men who've been hired to make sure her next breath - is the last she ever draws.
Gesehen von 1 User
1x15 – Folge 15
Hana experiences an entirely new adventure when a boy named Lenine falls in love with her, but as is often the case, young love is not without its pitfalls.
Gesehen von 1 User
1x16 – Folge 16
Michiko believes she's closer than ever to a reunion with Hiroshi, but there's more than one surprise in store for her at the research facility where he once worked.
Gesehen von 1 User
1x17 – Folge 17
Michiko is kidnapped by a gang of thugs, and Hana - aided by the assistance of a kindly stranger - must find a way to save her.
Gesehen von 1 User
1x18 – Folge 18
Michiko is crushed by the news that Hiroshi never mentions her anymore, so Hana hatches a daring plan to cheer up her partner in crime!
Gesehen von 1 User
1x19 – Folge 19
Travel by train leads to a chaotic eruption of violence when Hana crosses paths with Satoshi - and Michiko finds herself face-to-face with Atsuko.
Gesehen von 1 User
1x20 – Folge 20
Separated from Michiko, Hana finds herself in the middle of a violent clash between Satoshi and his most sadistic and twisted henchman.
Gesehen von 1 User
1x21 – Folge 21
Hana and Satoshi fall into the hands of a gang of thugs, and Michiko finds herself in even more trouble with the law after a hostage situation goes horribly wrong.
Gesehen von 1 User
1x22 – Folge 22
The adventure draws to a close as Michiko and Hana are finally reunited with Hiroshi, but not everything turns out as expected - and there are agonizing decisions yet to be made.
Gesehen von 1 User
Quelle:
themoviedb.org