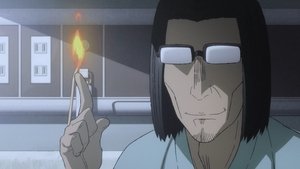 1x1 – Episode 1
Takafumi meets his Uncle, who displays magical powers to him, and moves him to his flat and helps him adjust to current society.
Gesehen von 1 User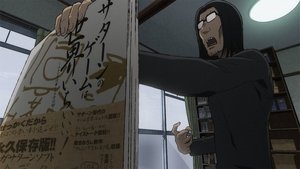 1x2 – Episode 2
Uncle tells Takafumi about his encounter with the ice maiden Mabel. Later on, Takafumi re-unites with his old friend Fujimiya and introduces her to Uncle.
Gesehen von 1 User
1x3 – Episode 3
Uncle must find a way to keep his YouTube channel popular. Later on, he changes himself to Elf-san to try to help Fujimiya improve her relationship with Takafumi.
Gesehen von 1 User
1x4 – Episode 4
Takafumi accidentally sees Fujimiya naked. Later, Uncle describes his 20th birthday party in Granbahamal with Elf-san.
Gesehen von 1 User
1x5 – Episode 5
Uncle recalls how Mabel and Elf nearly killed him after a potential romantic encounter he never noticed.
Gesehen von 1 User
1x6 – Episode 6
Uncle recounts his first days in Granbahamal: he was made an exhibit in a circus, attacked by wild animals, and met Elf-san for the first time through saving her from a dragon.
Gesehen von 1 User
1x7 – Episode 7
Uncle recounts his meeting with the hero priestess Alicia and an encounter with a giant hedgehog. Later on, Takafumi spots Fujimiya with another man.
Gesehen von 1 User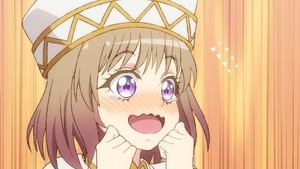 1x8 – Episode 8
Uncle assists Alicia and her party in locating a magic wand within a dangerous maze. Later on, he tracks down a corrupt general who set up Alicia.
Gesehen von 1 User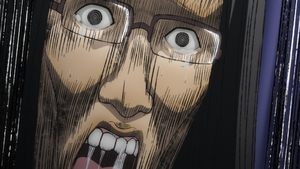 1x9 – Episode 9
Uncle gets stuck as a dragon, but Elf-san rescues him; he returns the favor when she is confronted by a blackmailer. In the human world, Uncle summons ice spirits on a hot day, but they demand payment.
Gesehen von 1 User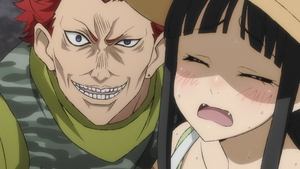 1x10 – Episode 10
Sawae visits Fujimiya to find out why she keeps hanging around with Takafumi and Uncle. Later on, Uncle recounts a visit to a Granbahamal inn with Elf-san.
Gesehen von 1 User
1x11 – Episode 11
Uncle helps Alicia and her party fend off an assault on the inn. Later on, Alicia and Uncle have a chat in the hot springs.
Gesehen von 1 User
1x12 – Episode 12
Uncle tracks down a singing beast with a connection to Mabel. Later on, he and Elf exchange their personal names before they encounter a dangerous being at a shrine.
Gesehen von 1 User
1x13 – Episode 13
All of Uncle's friends come together for a great battle.
Gesehen von 1 User
Quelle:
themoviedb.org