1x1 – Folge 1
Orga's team has been hand picked to escort Kudelia, the young leader of the Martian independence movement, to Earth for an important meeting. Just as preparations for departure are underway, Gjallarhorn attacks the base in an attempt on Kudelia's life.
Gesehen von 2 Usern
1x2 – Folge 2
The adults of CGS flee in the face of Gjallarhorn's attack, using Mikazuki and the other children as decoys. Gathering the children who have been left behind, Orga decides to fight back against Gjallarhorn, and puts a certain plan into motion.
Gesehen von 2 Usern
1x3 – Folge 3
Thanks to Mikazuki and the Gundam Barbatos, Orga's group has temporarily repulsed Gjallarhorn, though not without many sacrifices. As they are discussing their next move, one of Gjallarhorn's Graze mobile suits again appears at the CGS base.
Gesehen von 2 Usern
1x4 – Folge 4
Kudelia is distressed that so many boys have lost their lives because of her. Mikazuki takes her to the farm run by Biscuit's grandmother, where an unexpected encounter awaits.
Gesehen von 2 Usern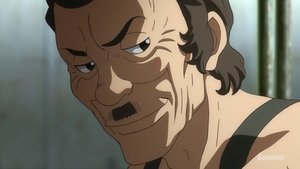 1x5 – Folge 5
Kudelia and Tekkadan finally leave Mars behind them and head for Earth. With a ship waiting for them, they attempt to travel by shuttle to a low-orbital station, but are attacked by Coral's Gjallarhorn forces.
Gesehen von 2 Usern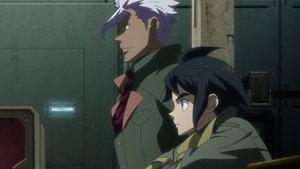 1x6 – Folge 6
The members of Tekkadan need a guide in order to reach Earth despite Gjallarhorn's surveillance. To gain a powerful backer, they attempt to negotiate with Teiwaz, which is based in the Jupiter Sphere.
Gesehen von 2 Usern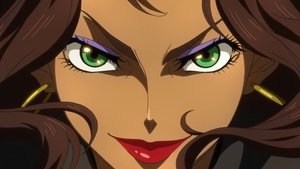 1x7 – Folge 7
Tekkadan has made contact with Turbines, which runs Teiwaz's transport division. But they find themselves clashing with Turbines over their group's origins and property.
Gesehen von 2 Usern
1x8 – Folge 8
Having demonstrated Tekkadan's strength and legitimacy to Naze, the leader of Turbines, Orga and the others renew their negotiations with Teiwaz. Meanwhile Atra visits Turbines's warship, bringing the frustrated Kudelia with her.
Gesehen von 2 Usern
1x9 – Folge 9
Accompanied by Naze, Tekkadan visits the Saisei, the stronghold of Teiwaz, in order to meet with Teiwaz's representative McMurdo Barriston. Here, Orga receives a surprising proposal from Naze.
Gesehen von 2 Usern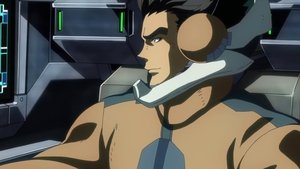 1x10 – Folge 10
Tekkadan and Turbines go on ahead to Earth, leaving Mikazuki and Yukinojo on the Saisei to complete final adjustments to the Barbatos. But the events aboard the Saisei have greatly affected their respective states of mind.
Gesehen von 2 Usern
1x11 – Folge 11
While on patrol, Akihiro and Takaki encounter unknown enemies and engage them in battle. The attackers turn out to be Brewers, a pirate group that operates between Mars and Earth.
Gesehen von 2 Usern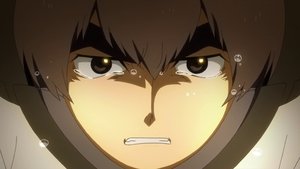 1x12 – Folge 12
Mikazuki and Orga learn that Akihiro's long-lost younger brother is one of the Brewers mobile suit pilots. Tekkadan challenges Brewers in order to get back Akihiro's brother.
Gesehen von 2 Usern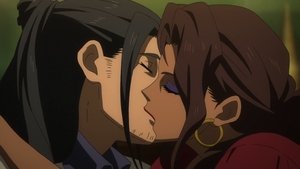 1x13 – Folge 13
The battle with Brewers has cost many lives on both sides. The survivors hold a funeral service to pray for the rebirth of their fallen comrades.
Gesehen von 2 Usern
1x14 – Folge 14
After overcoming many difficulties, Tekkadan is finally about to reach Earth. Its members head for the Dort colony cluster, to deliver an item that Teiwaz asked them to transport when they were aboard the Saisei.
Gesehen von 2 Usern
1x15 – Folge 15
Just as on Mars, the colonies suffer great disparities with Earth, and a protest movement has begun among the increasingly dissatisfied workers. As it gradually intensifies, Tekkadan is caught up in various schemes.
Gesehen von 2 Usern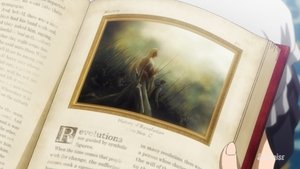 1x16 – Folge 16
The colony workers have launched a protest movement against the company that employs them. As they grow more radical, the situation finally develops to the point of a Gjallarhorn intervention. Before she knows it, Kudelia has been drawn into the heart of the uprising.
Gesehen von 2 Usern
1x17 – Folge 17
Kudelia and Tekkadan witness Gjallarhorn's brutal suppression of the workers. Seeing the true situation of the colonies, Kudelia makes a fateful decision.
Gesehen von 2 Usern
1x18 – Folge 18
Tekkadan's members attempt to leave the colonies behind and descend to Earth at last, but they miss their chance due to one last item of business in the colonies. They are contacted by someone who claims to be their supporter.
Gesehen von 2 Usern
1x19 – Folge 19
Following a resupply by the Montag Company, Tekkadan prepare their descent to Earth, with a Gjallarhorn fleet standing in their way.
Gesehen von 2 Usern
1x20 – Folge 20
Tekkadan has finally made it to Earth, successfully introducing Kudelia to Arbrau's representative, Makanai Togonosuke. However, they will have to accompany Makanai to a parliamentary general session taking place in Edmonton.
Gesehen von 2 Usern
1x21 – Folge 21
During preparations to depart for Edmonton, Tekkadan finds itself under attack by Gjallarhorn. Setting a trap for their relentless pursuers, Orga makes a counterattack.
Gesehen von 2 Usern
1x22 – Folge 22
Though Tekkadan is exhausted by its repeated battles with Gjallarhorn, its members are still determined to get to Edmonton, and they hasten toward their goal.
Gesehen von 2 Usern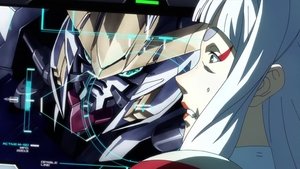 1x23 – Folge 23
As Tekkadan heads for Edmonton, it finds Carta blocking the way, seeking a showdown. However, Mikazuki and the others won't let their progress be halted, and they press on ahead.
Gesehen von 2 Usern
1x24 – Folge 24
Orga and the other Tekkadan members have finally reached Edmonton, but they are attacked by Gjallarhorn, which seeks to prevent Makanai from making it to the parliamentary session.
Gesehen von 2 Usern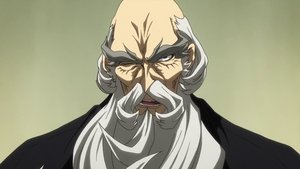 1x25 – Folge 25
As the fierce battle between Tekkadan and Gjallarhorn continues, a new threat appears. To protect Kudelia and the others, Mikazuki must confront it alone.
Gesehen von 1 User
Quelle:
themoviedb.org