1x1 – Episode 1
While working as security for a merchant, exterminator Kidow intervenes when insects attack, then promises to convey young Ilie to her mother.
Gesehen von 2 Usern
1x2 – Episode 2
As gruesome murders come to light, Kidow suspects they're not the work of insects. When Ilie goes to the market, someone steals her bag.
Gesehen von 2 Usern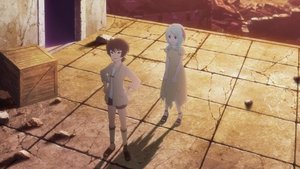 1x3 – Episode 3
Ilie befriends the leader of the Red Rats. At Mario Garden, Kidow receives a letter and a map marked with the locations of the murders.
Gesehen von 2 Usern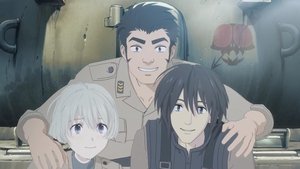 1x4 – Episode 4
The army prepares to exterminate an insect lurking in the sand beneath E-05. Still regretting his actions five years ago, Qasim volunteers as bait.
Gesehen von 2 Usern
1x5 – Episode 5
Ilie learns from Mario how Kidow's adoptive father, Lazarus, taught him the harsh lessons of survival in the Cagaster-infested Far East.
Gesehen von 2 Usern
1x6 – Episode 6
A man claiming to be Ilie's father arrives to take her away. She and Kidow try to flee, but are ambushed by Acht before they can make their escape.
Gesehen von 2 Usern
1x7 – Episode 7
Searching for clues to Ilie's past, Jin and Kidow discover a message that Griffith recorded for Franz, explaining his actions and Ilie's origins.
Gesehen von 2 Usern
1x8 – Episode 8
Adham's forces plot to overthrow the Bazaar Overseer and turn E-05 into an insect cage. Kidow escapes to E-07, where Ilie is now held prisoner.
Gesehen von 2 Usern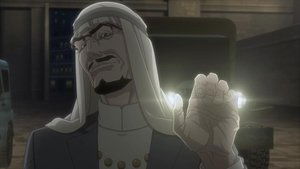 1x9 – Episode 9
Kidow infiltrates E-07's main tower in search of Ilie. After learning the truth of her origins, Ilie proclaims herself the next queen of the cage.
Gesehen von 2 Usern
1x10 – Episode 10
Reunited, Ilie and Kidow make their way up to the throne room, but Adham's security detail and numerous Cagasters stand in their way.
Gesehen von 2 Usern
1x11 – Episode 11
Gravely injured, Franz guides Ilie to the queen's chamber and gives her control over Tania's fate. Acht and Kidow face off for the final time.
Gesehen von 2 Usern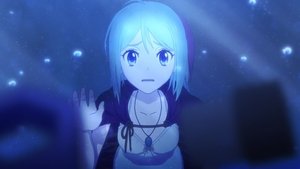 1x12 – Episode 12
As the battle between Salif's forces and the defenders of E-05 come to an end, the survivors inside E-07's main tower confront their futures.
Gesehen von 2 Usern
Quelle:
themoviedb.org